Ah, the captivating saga of India vs. Pakistan in World Cup cricket, where passion and emotions collide on the grandest stage of all! These encounters are not mere matches; they are battles that stir the hearts of millions of cricket fans, uniting and dividing nations with every boundary and wicket.
1992 – Sydney: The Dawn of Triumph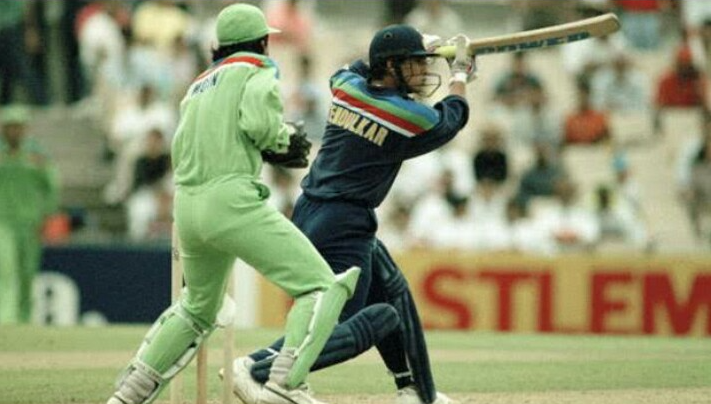 Picture this: a sunny day in Sydney, and the arch-rivals locked in a fierce duel. It was 1992, and India's skipper Mohammad Azharuddin won the toss, choosing to set a target. Ajay Jadeja and the little maestro Sachin Tendulkar dazzled the spectators with their batting brilliance, propelling India to a respectable 216/7 in a reduced 39-over match. But that was just the beginning!
As the Pakistan innings unfolded, tension hung in the air like a heavy cloud. Aamer Sohail and Javed Miandad seemed to provide hope, but India's bowlers struck back relentlessly. The result? An epic win for India, and their triumph journey in the tournament had just begun.
1996 – Bangalore: The Roar of Victory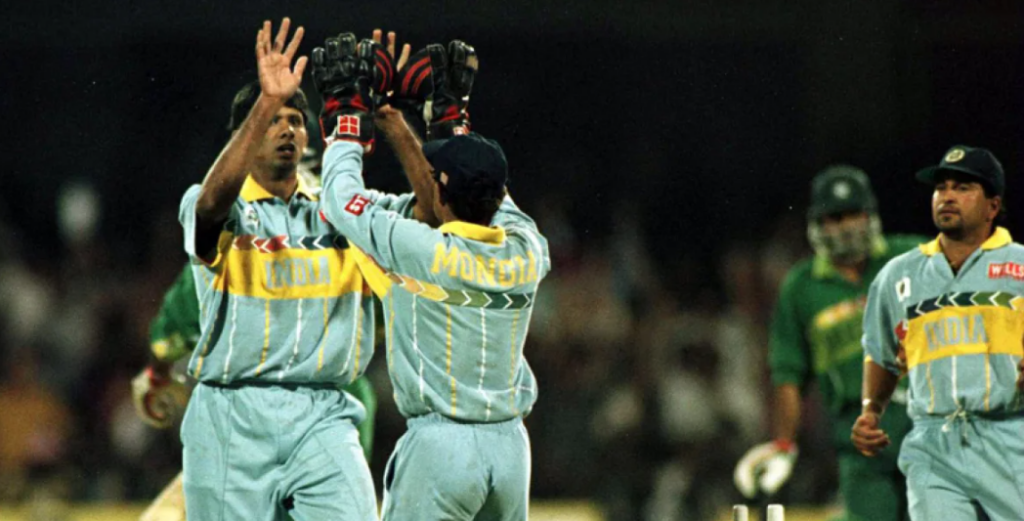 The stage was set in Bangalore, and the fans were on the edge of their seats. Batting first, India's openers, Navjot Singh Sidhu and Tendulkar, unleashed their magic, forging a mighty partnership of 90 runs. Sidhu's majestic 93 and Jadeja's fiery cameo of 45 off 25 balls propelled India to a formidable 287/8.
Also Read: ICC All Format Cricket World Cup Winners List From 1975 to 2023
Oh, but the drama didn't stop there! Pakistan's response began with promise, but it was the magical duo of Javagal Srinath and Venkatesh Prasad that turned the tide. Srinath's pace and Prasad's precision dismantled the Pakistani batting order, securing another glorious victory for India.
1999 – Manchester: Dominance Redefined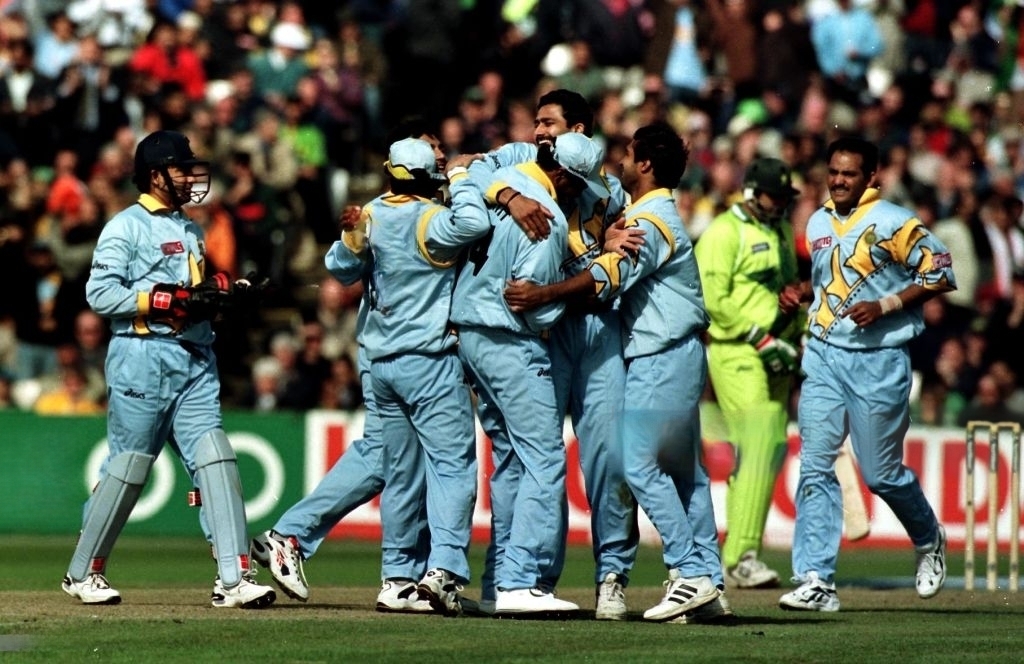 The stage shifted to Manchester, and history seemed to repeat itself. Azharuddin, once again, decided to set a target for Pakistan to chase. The ever-dependable Tendulkar and the cool-headed Rahul Dravid stood firm, guiding India to a competitive 227/6.
As the match unfolded, India's bowlers unleashed their fury, leaving Pakistan gasping for breath. The scenes of jubilation were unmatched as Pakistan's batting order crumbled, and India triumphed with a commanding 47-run win.
2003 – Centurion: Sachin's Symphony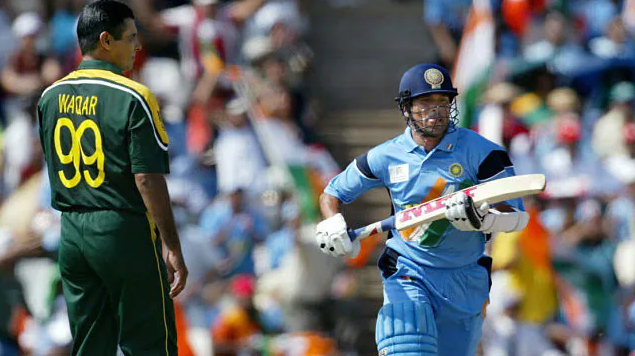 In the enchanting land of Centurion, a cricketing masterpiece unfolded. Pakistan batted first, riding on Saeed Anwar's brilliance, setting a challenging 273/7. But little did they know that the master himself, Sachin Tendulkar, was about to redefine brilliance.
Tendulkar's knock of 98 was like poetry in motion, captivating hearts around the globe. India cruised to victory, and the cricketing world witnessed the magic of Tendulkar in all its glory.
2011 – Mohali: A Tale of Redemption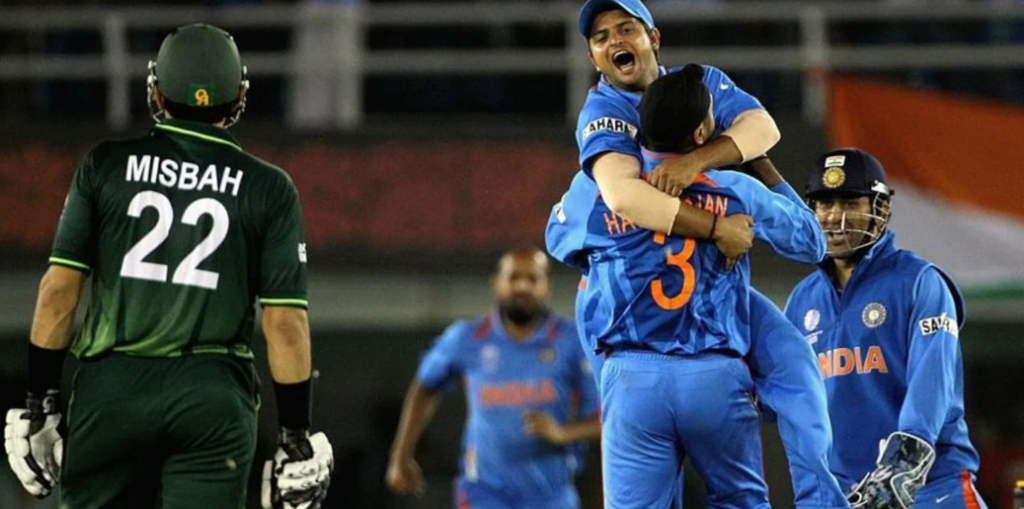 The stage was set for the semifinal in Mohali, and India's redemption was on the line. This match wasn't just about winning; it was about securing a spot in the World Cup final. India batted first, and the pressure was intense. Tendulkar rose to the occasion, and Suresh Raina's blitz ensured India reached 260/9.
With the scent of victory in the air, India's bowlers struck like warriors. The roar of the crowd, the collective heartbeat of a nation, guided India to a 29-run victory. They were one step closer to fulfilling a dream – a dream they later realized by lifting the coveted trophy.
2015 – Adelaide: Virat's Brilliance Shines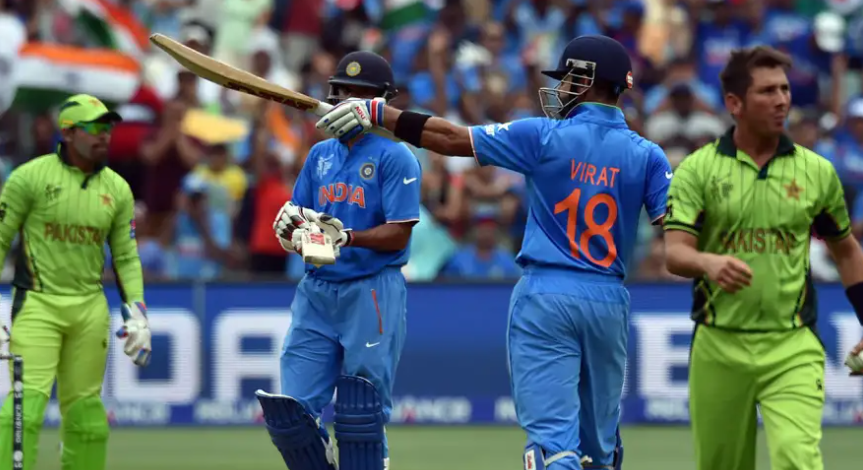 As defending champions, India faced Pakistan in Adelaide, and the stakes were high. The stage was set for Virat Kohli to showcase his brilliance. His sublime century powered India to an imposing total of 300/7.
Pakistan's chase was riddled with struggles, and India's bowling attack proved too hot to handle. The sea of blue erupted in joy as India celebrated a commanding 76-run victory.
2019 – Manchester: Dominance Unmatched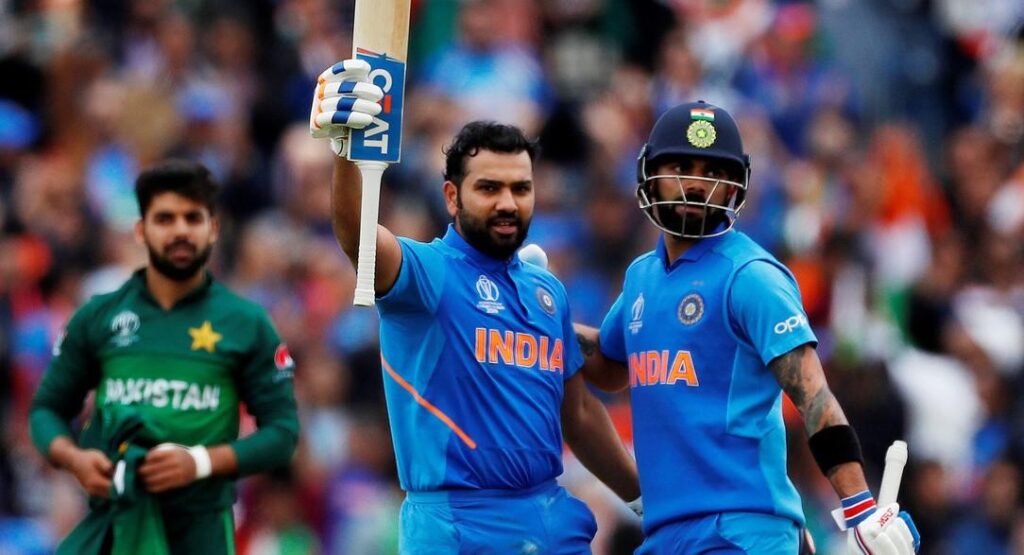 In the latest chapter of this epic saga, Manchester bore witness to an unstoppable force – Team India. Rohit Sharma's ton ignited the fire, and India's medium pacers, like modern-day warriors, tormented the Pakistani batsmen. The result? A thumping 89-run victory, extending India's unbeaten streak in World Cup encounters against Pakistan.
2023 India vs Pakistan Schedule
Loading….
On 14 October 2023, at 02:00 pm IST at the Narendra Modi Stadium Ahmedabad, Gujarat, India will be playing against Pakistan.

Conclusion:
The history of India vs. Pakistan in World Cup cricket is filled emotions, triumphs, and unforgettable moments. Each clash has left a great mark on cricketing legends, uniting fans in the spirit of sportsmanship and competition. As the journey continues, fans worldwide eagerly await the next chapter in this epic story, knowing that each match will carry the weight of history and the thrill of the unknown. The stage is set, and the drama will unfold once more, for it is not just a match, it is a cricketing spectacle like no other – the clash of titans, India vs. Pakistan.