Let's Begin Our Adventure
Hello, cricket fans, big and small! We're about to embark on an exciting journey to uncover the amazing stadiums for the ICC Cricket World Cup 2023. These special places will be where the big cricket tournament happens, and we're going to explore them one by one, from the mountains to the sea.
The Exciting Opener and Grand Finale
Our adventure starts with a bang at the Narendra Modi Stadium in Ahmedabad. England, the champions, will play New Zealand in the first match. And guess what? The final match will be here too, on November 19! It's like a cricket party!
A Map of Cricket Fun
Our cricket journey will take us all over India. We'll visit ten cool stadiums, from Chennai's beaches to Dharamsala's mountains. Each stadium has its own story, and we'll discover them all.
Arun Jaitley Stadium – Cricket History in New Delhi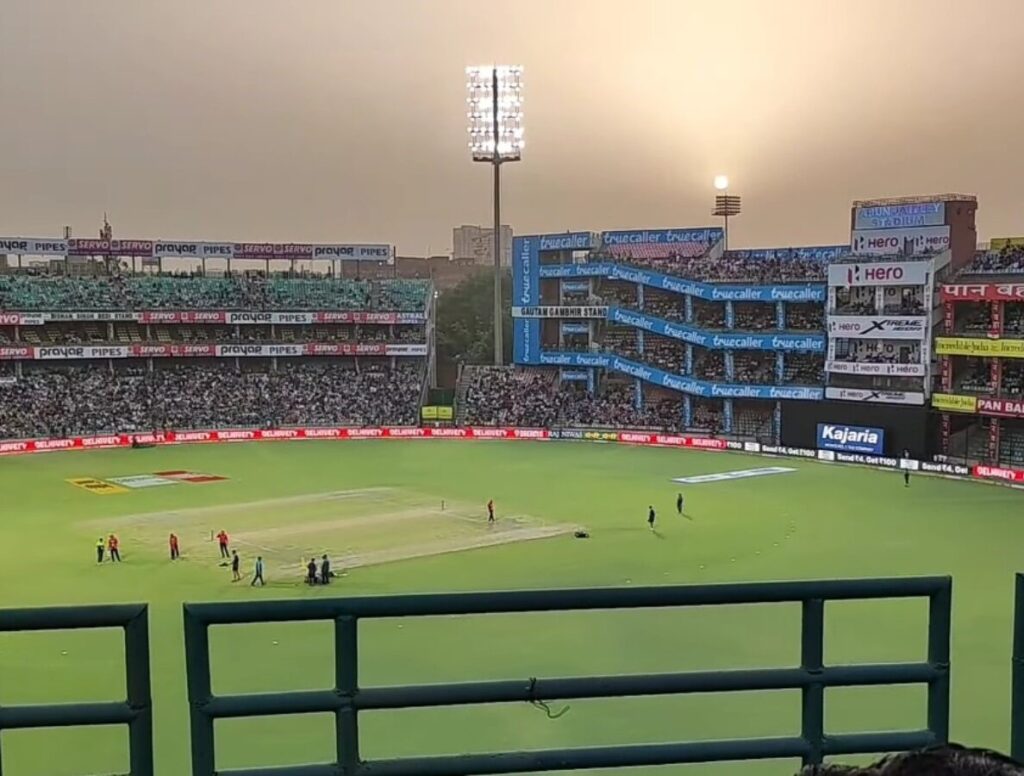 Location: New Delhi
Capacity: 55,000
Opened: 1883
Our first stop is the Arun Jaitley Stadium in New Delhi. It's one of the oldest cricket stadiums in India. It's been part of World Cups since 1987. But, did you know it used to be called the Feroz Shah Kotla Stadium? They changed the name to honor a special person named Mr. Jaitley, who loved cricket a lot.
M A Chidambaram Stadium – Cheering in Chennai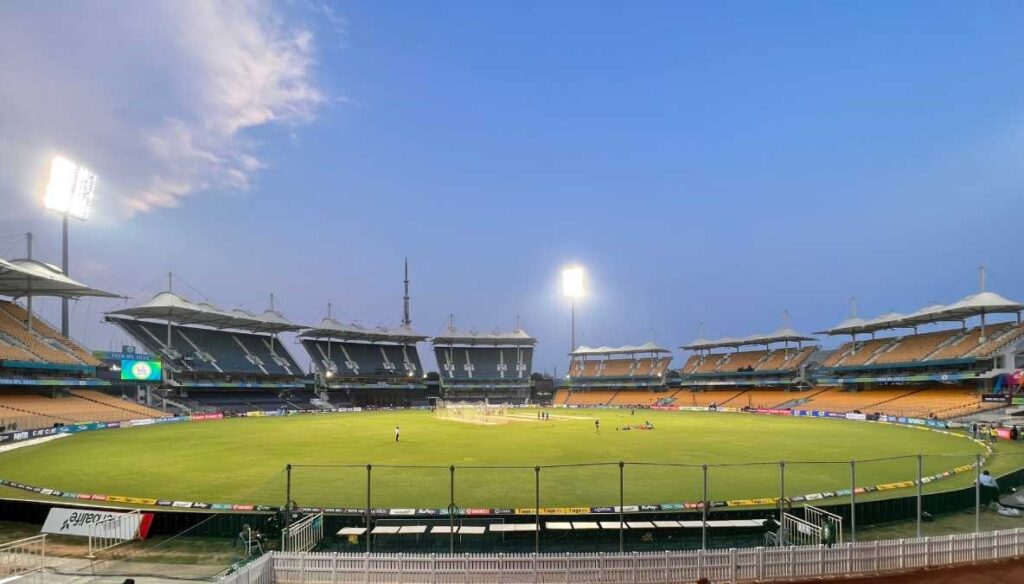 Location: Chennai
Capacity: 38,000
Opened: 1916
Now, let's visit the M A Chidambaram Stadium in Chennai. People love cricket here. The stadium is close to a super-long beach called Marina Beach. The ground is famous for helping spin bowlers when it's humid.
Narendra Modi Stadium – A Giant Cricket Wonderland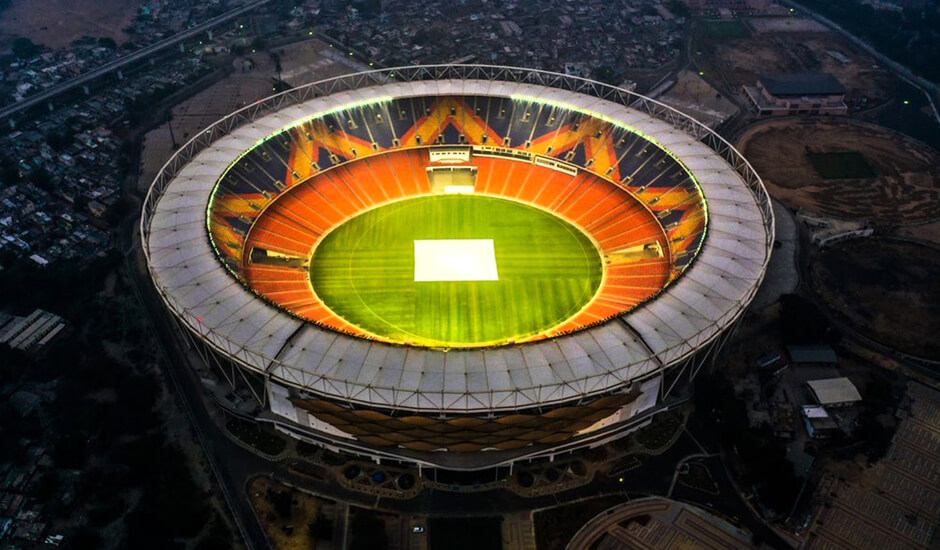 Location: Ahmedabad
Capacity: 132,000
Opened: 1983
Hold your breath! We're going to the world's biggest cricket stadium, the Narendra Modi Stadium in Ahmedabad. Before, it had different names, like the Motera Stadium and the Sardar Vallabhbhai Patel Stadium. They changed it to honor leaders. This stadium will host five big games, including the first match, the final, and the famous India vs. Pakistan match. It's not just a stadium; it's a cricket wonderland where they even had a big party for a special person from another country!
Eden Gardens – Kolkata's Cricket Gem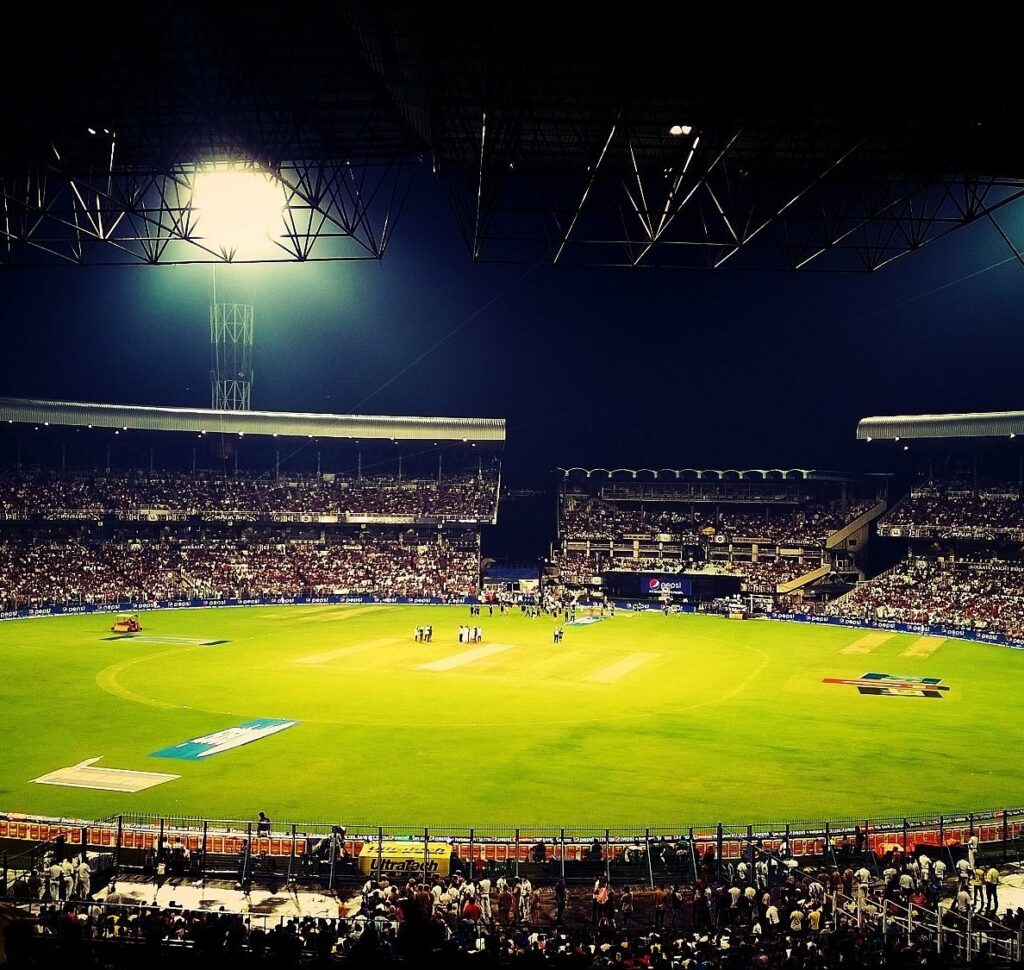 Location: Kolkata
Capacity: 68,000
Opened: 1864
Now, we're at one of the oldest cricket grounds, Eden Gardens in Kolkata. It's a historic place for cricket. People say it's like "Lord's of the subcontinent," which is a big compliment! It's close to the Hooghly river and a big park called Kolkata Maidan.
Also See: World Cup 2023: Watch 'Mauka Mauka' New Ad And Old Videos
Rajiv Gandhi International Cricket Stadium – Hyderabad's Cricket Hub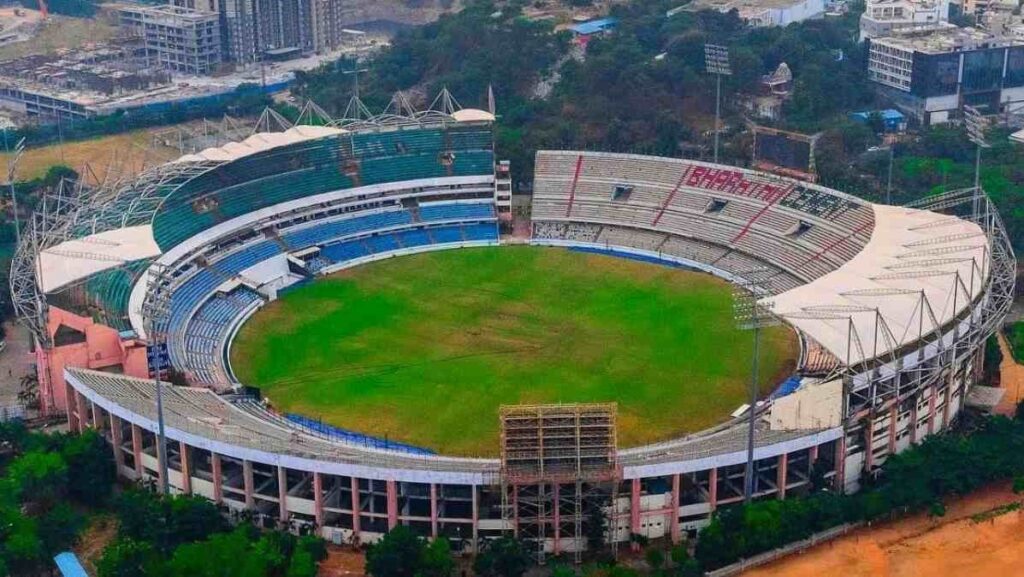 Location: Hyderabad
Capacity: 39,200
Opened: 2005
We're at the Rajiv Gandhi International Cricket Stadium in Hyderabad now. It's named after a famous leader. It's a cricket center in southern India.
MCA International Stadium – Pune's First World Cup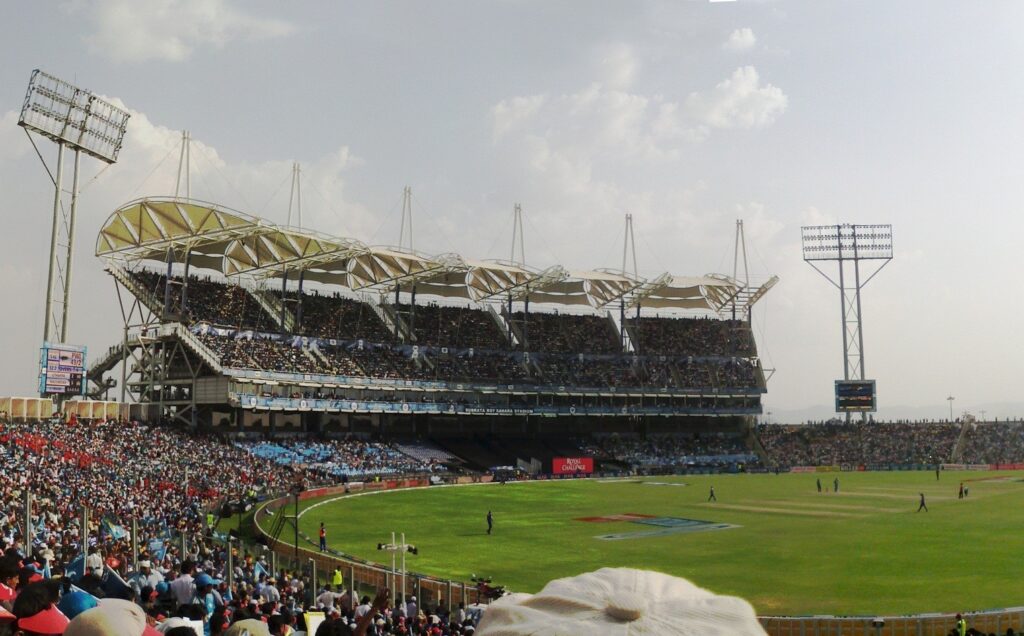 Location: Pune
Capacity: 37,000
Opened: 2012
Our journey takes us to Pune's MCA International Stadium, a new World Cup place. A famous British architect made this stadium and also worked on a ground in the UK. This stadium is buzzing with excitement as it gets ready for its first World Cup match between India and Bangladesh. It's a young stadium with big dreams!
Wankhede Stadium – Mumbai's Cricket Carnival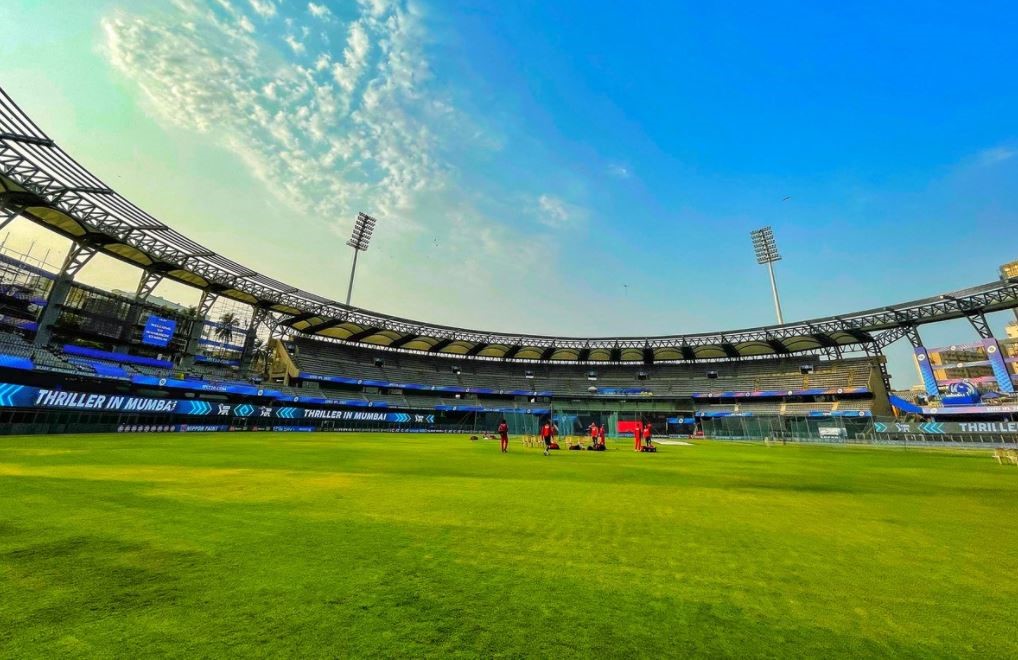 Location: Mumbai
Capacity: 33,000
Opened: 1974
Next, we're off to the famous Wankhede Stadium in Mumbai. It's known as the "cricket capital" of India. Something magical happened here in 2011 when MS Dhoni hit a big shot and made India win the ICC Cricket World Cup. It's in the middle of a big city where cricket is super important.
M Chinnaswamy Stadium – Bengaluru's Cricket Powerhouse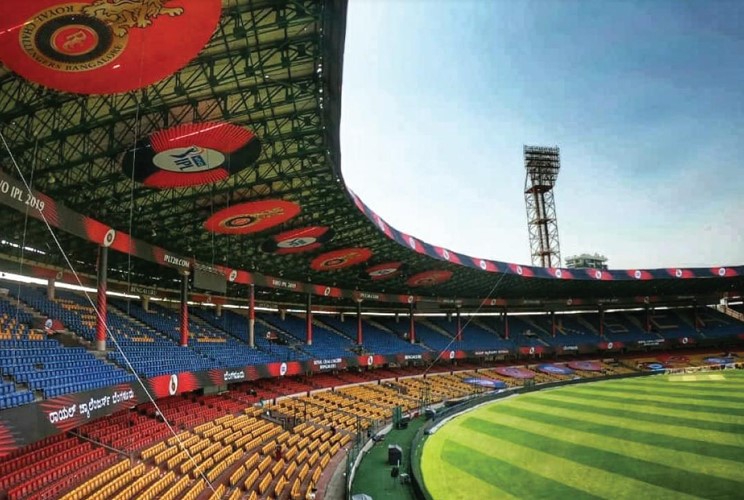 Location: Bengaluru
Capacity: 40,000
Opened: 1972
Our next stop is the M Chinnaswamy Stadium in Bengaluru. It's named after an important cricket boss. Did you know someone scored the fastest century in a World Cup match here in 2011? That's super fast! This stadium also uses solar panels to make electricity.
Himachal Pradesh Cricket Association Stadium – Dharamsala's Mountain Magic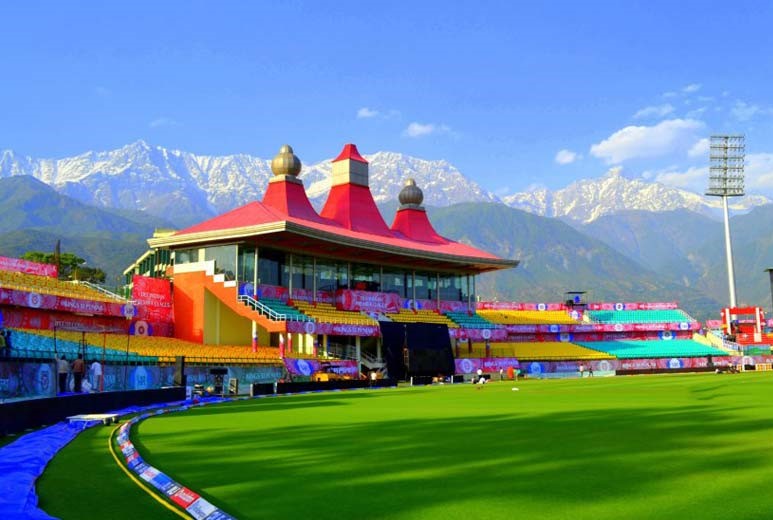 Location: Dharamsala
Capacity: 23,000
Opened: 2003
Now, we're in the mountains at the Himachal Pradesh Cricket Association Stadium in Dharamsala. It's the smallest one in the tournament, but it's also the most beautiful. The Dalai Lama lives nearby!
BRSABV Ekana Cricket Stadium – Lucknow's Grand Ground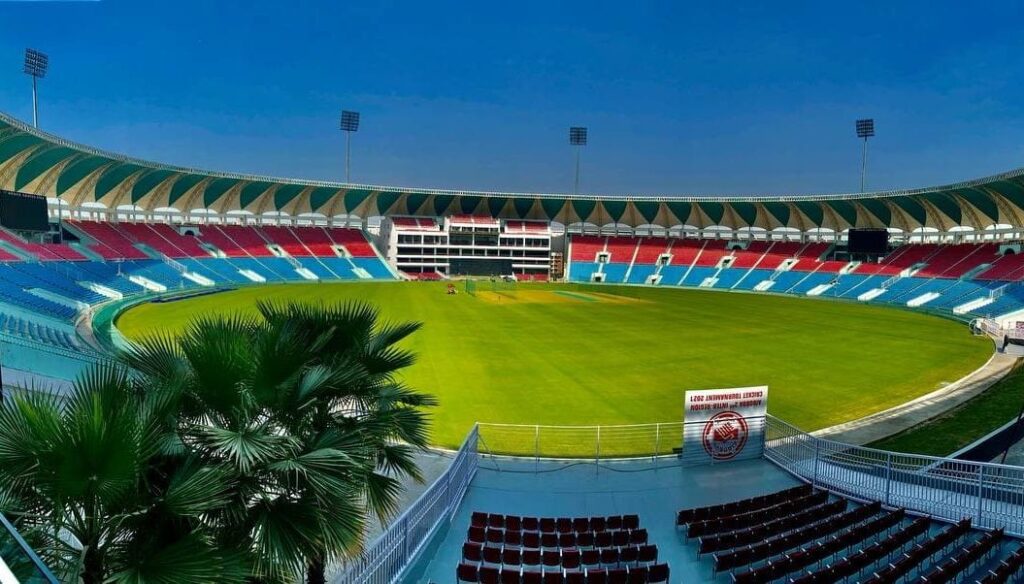 Location: Lucknow
Capacity: 50,000
Opened: 2017
Our last stop is the BRSABV Ekana Cricket Stadium in Lucknow. The IPL team plays here. It's named after another important leader. Cricket is a big deal here too!

Wrapping Up Our Cricket Adventure
What a super cool journey we've had, exploring these amazing cricket stadiums for the ICC Cricket World Cup 2023. Each stadium has its own story and magic. Cricket is more than just a game; it's an adventure, a celebration, and a chance to make friends. The ICC Cricket World Cup 2023 is going to be a blast, and we're all part of the fun!