A Pinnacle of Diversity
Cricket, often deemed a quintessentially British sport, has evolved into a global phenomenon that transcends boundaries and embraces diversity. The ICC Cricket World Cup 2023 is a testament to this diverse tapestry, where cricketers of Indian origin have embarked on a captivating journey representing countries other than India. This intriguing phenomenon unfolds a fascinating and enriching narrative, elevating the upcoming World Cup into an alluring spectacle. In this piece, we delve into the captivating journeys of these players, adding a burst of diversity to the cricketing world.
Vikramjit Singh: A Dutch Delight
Vikramjit Singh, hailing from Cheema Khurd, Punjab, has etched his name in the annals of Dutch cricket. His cricketing odyssey has seen him feature in 26 One Day International (ODI) matches, where he has masterfully amassed a total of 808 runs. Notably, this includes one century and four half-centuries, underscoring Vikramjit's exemplary batting prowess.
Teja Nidamanuru: The Kiwi-Netherlander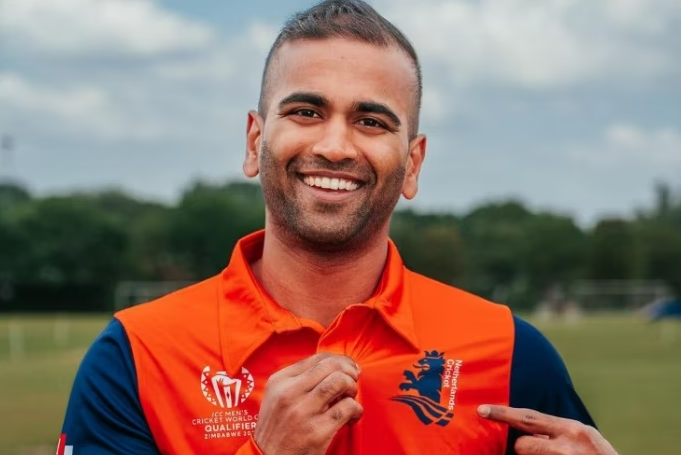 The journey of Teja Nidamanuru to international cricket is nothing short of extraordinary. Born in Vijayawada, Andhra Pradesh, India, he embarked on a unique trajectory. Raised in the scenic landscapes of New Zealand, Teja now graces the Netherlands cricket team with his presence. His ODI career spans 21 matches, during which he has impressively gathered 501 runs, a tally marked by two centuries and two half-centuries.
Also Read: KL Rahul in the Middle Order is a different beast: Here is why
Aryan Dutt: The Dutch Dynamo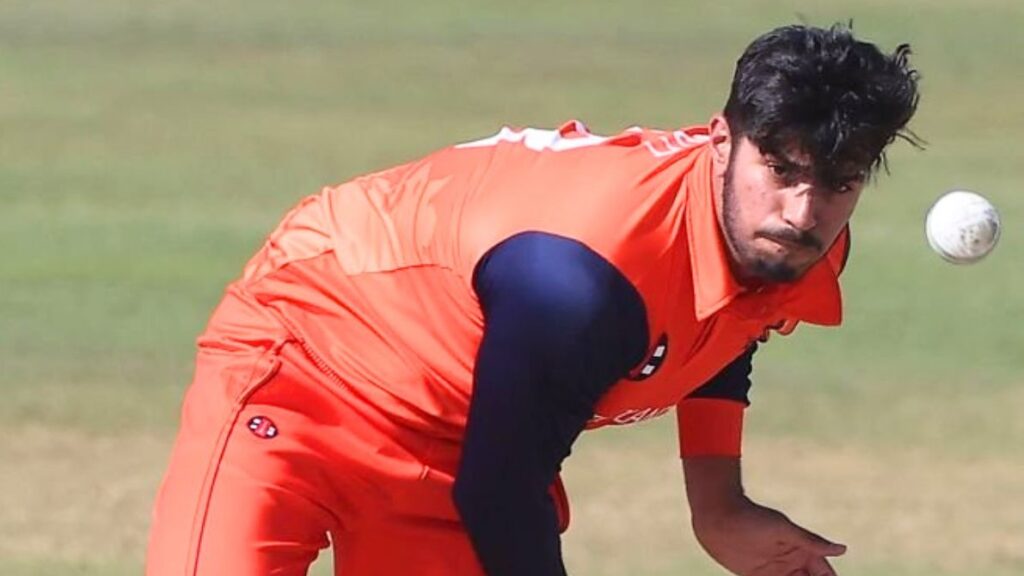 Aryan Dutt, a prodigious 20-year-old off-spinner, has roots that stretch back to Hoshiarpur, Punjab. In the realm of international cricket, he unfurls the Dutch flag with pride. His journey in the One Day Internationals (ODIs) has already seen him take center stage in 26 matches, where he has spun his way to a total of 21 wickets.
Rachin Ravindra: The Kiwi with Indian Essence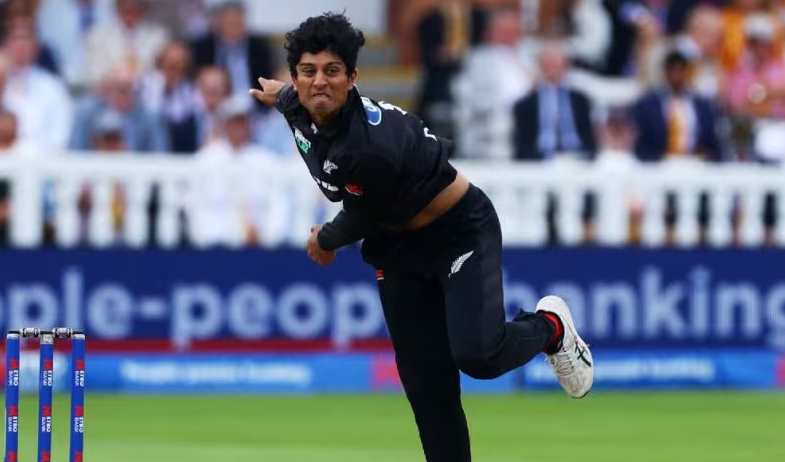 Rachin Ravindra, born to Indian parents in Wellington, has become a cornerstone of the New Zealand cricket team. An aggressive left-handed batsman, Rachin doubles as a proficient left-arm spinner. His entry onto the World Cup stage was nothing short of spectacular, as he etched his name in the record books with a century against England in the opening match of the 2023 edition. With 312 runs and 13 wickets in just 13 matches, Rachin stands as a testament to his rising stardom.
Ish Sodhi: The Spin Maestro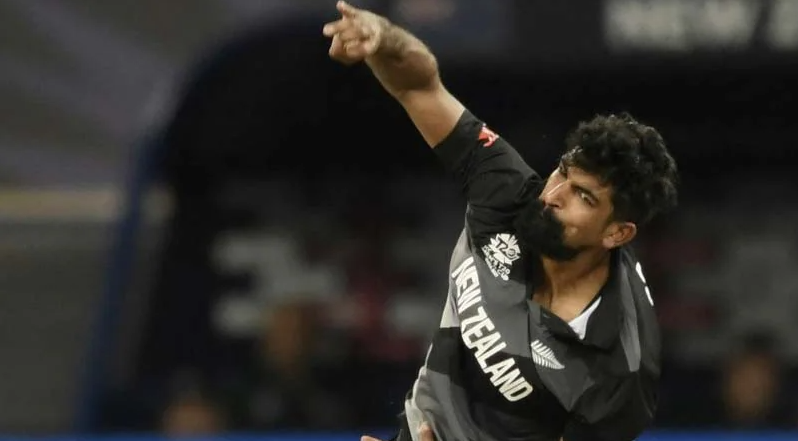 Ish Sodhi, originating from Ludhiana, is a gifted leg spinner who graces the New Zealand cricketing stage. His career has witnessed a roller-coaster of successes and challenges. In his 49 One Day International (ODI) appearances, Sodhi has spun his way to an impressive tally of 61 wickets. One remarkable performance included a remarkable 5-wicket haul.
Keshav Maharaj: The South African Link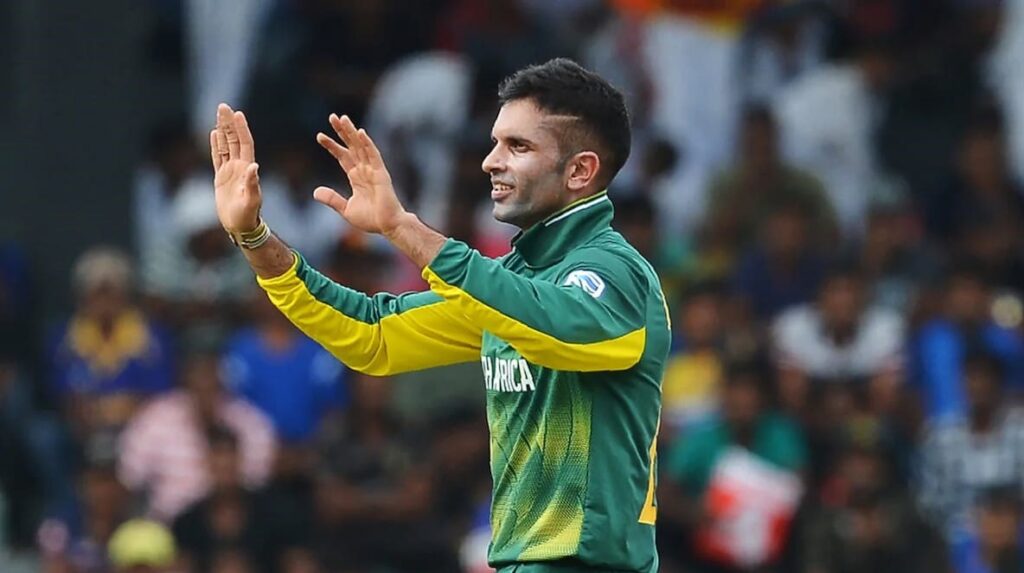 Keshav Maharaj, representing South Africa, possesses ancestral roots tracing back to Sultanpur, Uttar Pradesh, India. His journey in the realm of ODIs has witnessed 31 appearances, accompanied by 37 wickets. His contributions through spin bowling have been pivotal, echoing his ability to make an impact on the field.

These cricketers, with Indian heritage, enrich the ICC Cricket World Cup 2023 with an added layer of complexity, further amplifying the tournament's diversity. As they shoulder the hopes and dreams of cricket enthusiasts worldwide, they illustrate the universal allure of the sport, capable of uniting individuals from diverse backgrounds. The World Cup awaits their stellar performances and celebrates their profound impact on the sport we all cherish.