In the ever-enthralling world of One Day International (ODI) cricket, the World Cup emerges as a grand stage where records are shattered, heroes are born, and centuries, those treasured three-digit scores, create an aura of mystique. This article embarks on an odyssey to delve into the intriguing tales of cricketers who have etched their names in the annals of history by crafting the most centuries in a single World Cup edition. Their journeys are marked by a constant thread of brilliance, a tapestry of skill, and a profound impact on both the tournament and the destiny of their respective teams.
Quinton de Kock: The Present-Day Enigma
Quinton de Kock (4 centuries)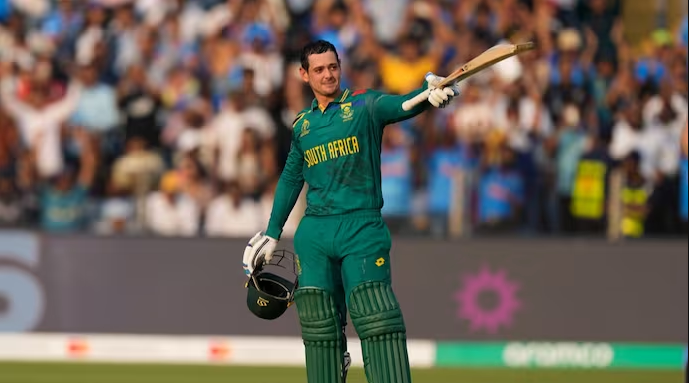 The current ODI World Cup of 2023 has unfolded like an enigmatic story with a cascading downpour of centuries. In this captivating narrative, Quinton de Kock, the South African dynamo, stands as a symbol of contemporary cricketing excellence, weaving a tale of intrigue and fascination.
Unswerving Brilliance
Quinton de Kock's journey in this World Cup is akin to a harmonious melody. He has unfurled centuries against Sri Lanka, Australia, Bangladesh, and New Zealand, sketching an intricately woven saga of unyielding consistency.
In the showdown against Sri Lanka, he scripted a magnum opus, sculpting 100 runs in a mere 84 balls, thereby orchestrating his team's record-breaking ODI World Cup total. His 109 runs in 106 balls against Australia painted a portrait of adaptability and conquest over the most formidable adversaries.
Also Read: 2023 King's Cup: All you need to know – Dates, Venues, and Star Attractions
An Epoch-Making Performance
Yet, it was his masterpiece against Bangladesh that etched his name indelibly in the archives of cricket. De Kock's monumental 174 runs in 140 balls unveiled a new zenith for the highest score by a wicketkeeper-batsman in the annals of the ODI World Cup, a feat that reflects his extraordinary skill, tenacity, and unwavering determination.
The Quintessence of Brilliance
The enigma of De Kock's success lies in his ability to fuse classical strokeplay with audacious aggression. His fluid, fearless style, coupled with impeccable timing, allows him to conquer his adversaries and reign supreme. This approach has endeared him to fans, rendering him a prized asset for South Africa.
Kumar Sangakkara: The Timeless Legend
Kumar Sangakkara (4 centuries)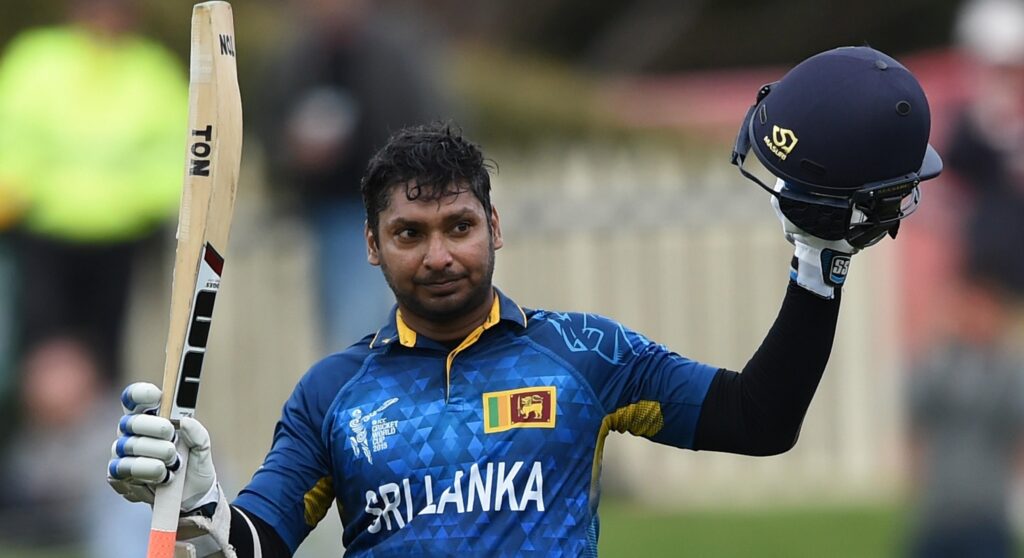 In the magnificent tapestry of the ODI Cricket World Cup, few players have woven as intricate a pattern as Sri Lanka's Kumar Sangakkara did in the 2015 edition. The veteran wicketkeeper-batsman showcased a timeless class, an unwavering consistency, and an exceptional ability to anchor innings in a tournament where he reigned as the supreme craftsman.
A Grand Odyssey
Sangakkara's performance in the 2015 World Cup was nothing short of a symphony. He concluded the tournament as the foremost run-scorer, amassing a staggering 541 runs at an astonishing average of 108.20, a mosaic of four centuries. These centuries were etched against Bangladesh, England, Australia, and Scotland, and the latter three were like a set of consecutive gems, a testament to his form.
Leading by Example
Sangakkara's ability to lead by example was conspicuous in his pivotal roles during high-pressure situations. His unwavering consistency made Sri Lanka to get next to the World Cup final. Though Sri Lanka finished as runners-up, Sangakkara's remarkable performances made him get the legacy in the realm of ODI cricket.
Rohit Sharma: The Record-Breaking Maestro
Rohit Sharma (5 centuries)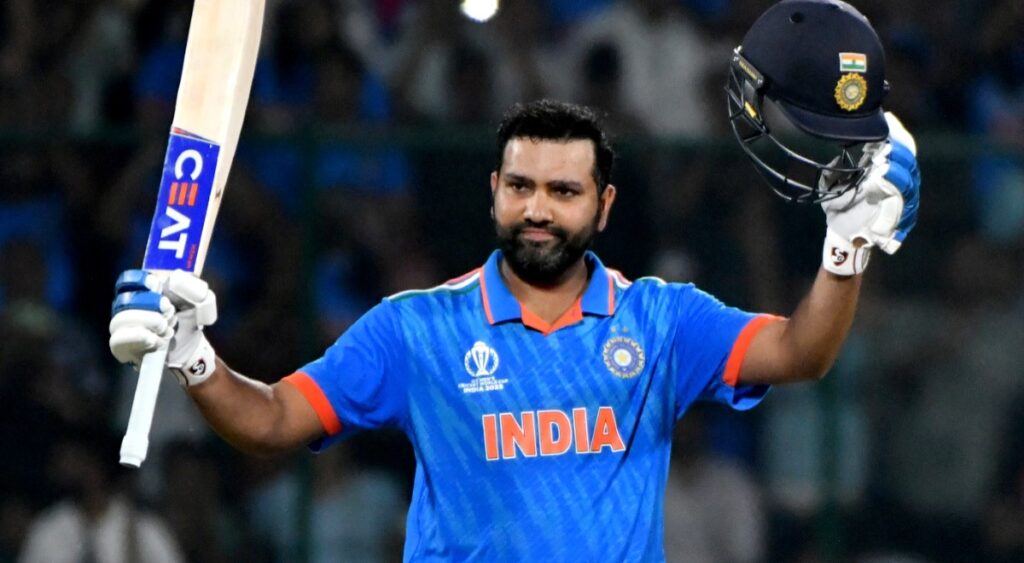 The 2019 ODI Cricket World Cup was the canvas for one of the most extraordinary masterpieces, painted by India's Rohit Sharma. Through his remarkable brushstrokes, Rohit not only reaffirmed his status as one of India's premier limited-overs batsmen but also unfurled a new tapestry of records, crafting the most centuries in a single World Cup edition.
Unprecedented Consistency
In a tournament that featured the world's premier batsmen, Rohit Sharma's towering presence was akin to an unrestrained crescendo, an extraordinary tally of five centuries. These centuries were shaped against South Africa, Pakistan, England, Bangladesh, and Sri Lanka, showcasing an unparalleled level of consistency and adaptability across diverse match scenarios.
Impactful Legacy
Rohit Sharma's centuries played a pivotal role in India's journey to the semi-finals. His ability to anchor innings with composure and elegant strokeplay underscored his standing as one of the most influential characters in the 2019 World Cup.
The Golden Bat Award
Rohit's exceptional run-scoring got him the Golden Bat award, as the famous run-scorer in the tournament. Despite India's semi-final setback against New Zealand, Rohit Sharma's World Cup campaign raised his stature as one of India's cricketing legends.

Conclusion
In the enchanting universe of ODI cricket, centuries in the World Cup bear an air of mystique, symbolizing a player's grace, composure, and their ability to dazzle on the grandest stage. Kumar Sangakkara, Quinton de Kock, and Rohit Sharma, with their captivating performances and multiple centuries in a single World Cup edition, have engraved their names in the history books, becoming sources of inspiration for future generations.
As the ongoing ODI World Cup of 2023 continues to unveil breathtaking centuries, these cricketing legends serve as beacons of inspiration for aspiring cricketers. They remind us that beyond the numbers and records, it is their indomitable spirit, unwavering dedication, and the sheer thrill of witnessing these incredible innings that truly make cricket the awe-inspiring masterpiece that it is.