Casino games can be broadly divided into four different categories: table games, slot games, live dealer games, and specialty games. As the popularity of casino gaming continues to soar, providers and developers are constantly innovating to meet the growing demand and attract new markets.
The advent of digitization has further accelerated these innovations, resulting in a rapid rollout of new variations of casino games to capture the interest of diverse demographics. While traditional casinos have long been in existence, the digital era has propelled market leaders to greater heights of novelty. However, throughout this evolution, the essence of casino gaming has remained intact. The variety of games has expanded to such an extent that one could play a new game every day and still take several years to exhaust all the options.
To simplify the selection process for users, providers have created a handful of broad categories. For instance, table games encompass card games like blackjack, baccarat, and pai gow, along with dice games like craps and roulette. It is worth noting that table games may require legal authorization.
Now, let's delve into each category of casino games:
Table Games:

Table games include popular card games such as blackjack, baccarat, Teen Patti, Three Card Poker, Red Dog, and Four Card Poker. Dice games like Chuck-a-luck, craps, and Sic Bo are also part of this category. A quintessential example of a table game is roulette, which has gained popularity among punters seeking a classic casino experience. In roulette, players place bets on single numbers, groups of numbers, colors, or odd-even outcomes. The winner is determined by the landing position of the ball after the croupier spins the wheel.
There are different categories of casino games and here's intricate look at each one of them.
Card Games: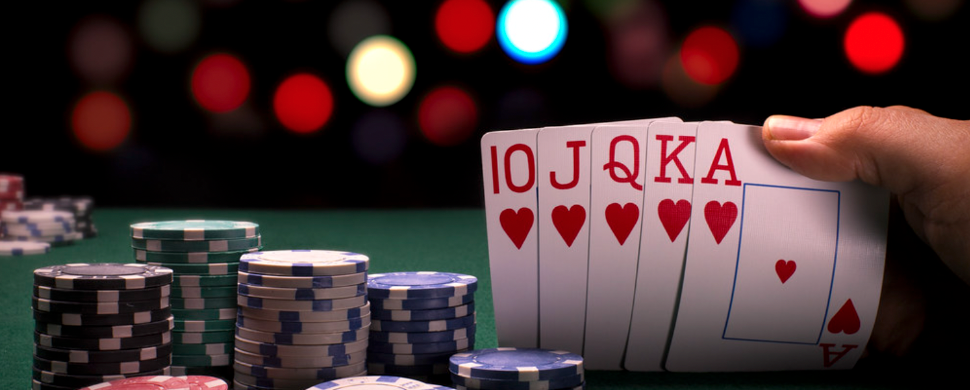 Blackjack: Blackjack is a popular card game played against the dealer. The objective is to obtain a hand value that is closer to 21 than the dealer's hand, without exceeding 21. Players are dealt two cards and can choose to hit (draw more cards) or stand (keep the current hand).
Baccarat: Baccarat is a card game played between the player and the banker. The goal is to bet on the hand that will have a total value closest to 9. Players can bet on the player's hand, the banker's hand, or a tie.
Teen Patti: Teen Patti is an Indian-origin card game similar to poker. Players aim to have the best three-card hand and maximize the prize pool. The game involves betting and strategic decision-making.
Three Card Poker: In Three Card Poker, players compete against the dealer, aiming to have a better three-card hand. The game combines elements of poker and casino gambling, offering multiple betting options.
Red Dog: Red Dog is a simple card game played against the dealer. Players bet on whether the value of a third card drawn will fall between the values of the first two cards dealt. It offers straightforward gameplay and quick rounds.
Four Card Poker: Similar to Three Card Poker, Four Card Poker allows players to place a bet up to three times their Ante (mandatory bet). The goal is to have a better four-card hand than the dealer.
Dice Games: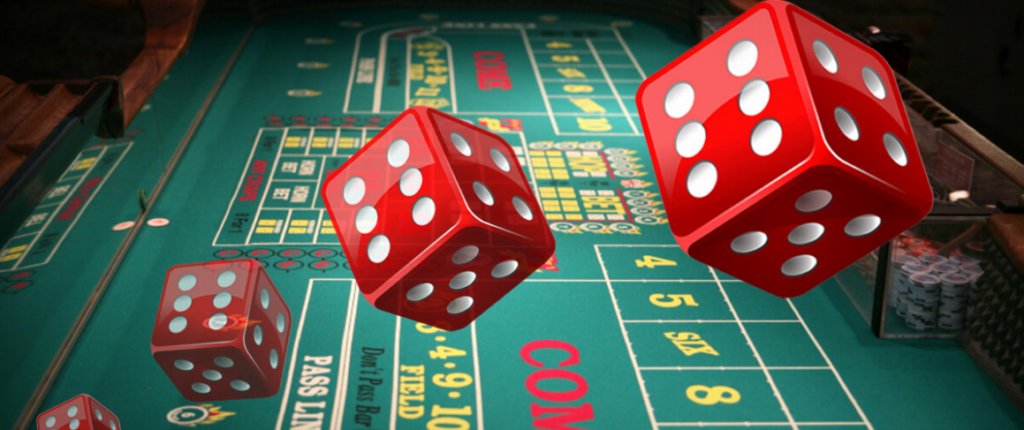 Craps: Craps is a dice game where players wager on the outcome of the roll or a series of rolls. It offers a wide range of betting options and is known for its lively atmosphere in land-based casinos.
Sic Bo: Sic Bo is a dice game of Chinese origin. Players bet on the outcome of three dice being rolled. The game offers various betting options, including specific numbers, combinations, and totals.
Chuck-a-luck: Chuck-a-luck is a dice game played with three dice and a betting layout. Players place bets on specific numbers and win if one or more of the dice show the chosen number.
These are some of the popular table games that fall under the category of card games and dice games. They offer different levels of strategy, excitement, and opportunities for players to test their luck and skills. Whether it's the anticipation of hitting 21 in blackjack or the thrill of rolling the dice in craps, table games provide a diverse and engaging casino experience.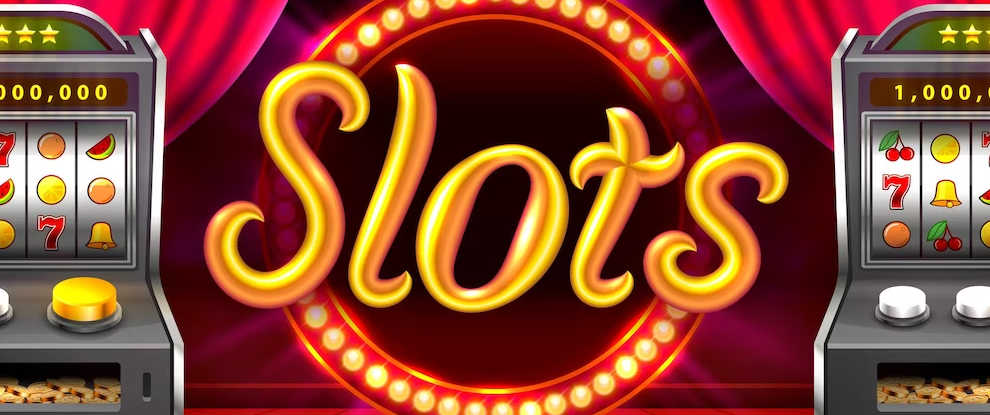 Slot games are undeniably the most popular attractions in both physical and online casinos. One of the key advantages of these games is their simplicity and quick gameplay. The objective is straightforward: create a line of matching symbols to win.
What makes slot games particularly appealing is the wide range of themes they offer. From classic 3-reel games to slots based on movies, there are countless variations available. Additionally, many popular slots boast a high return to player (RTP) percentage, often at 96% or even higher. In simpler terms, RTP refers to the percentage of money returned to the player over time.
Also Read: Understanding the Significance of Plus (+) and Minus (-) in Sports Betting
Moreover, slot games are categorized into different types, each with its own maximum stake limit. The maximum prize money varies from one country to another.
The major types of slot games include:
Classic slots: Classic slots, also known as three-reel slots, feature single-line gameplay. Players pull the lever of the machine, and if three identical symbols align, they hit the jackpot.
Video slots: Video slots, or five-reel slots, represent an advancement over classic slots. These games offer higher jackpot prizes and feature top-tier graphics, resulting in a more immersive experience. Unlike classic slots, video slots have multiple pay lines, increasing the odds of winning.
Progressive slots: In progressive slots, players need to place maximum wagers. When a player places the maximum bet, a portion of the amount is added to the jackpot prize. The jackpot continues to grow with each bet until it is won.
3D slots: 3D slots are among the latest innovations in slot games. They incorporate three-dimensional elements, featuring improved graphics and captivating animation effects.
VR slots: VR slots provide players with a virtual environment, delivering a realistic gambling experience. These computer-generated software enable players to simulate a lifelike casino experience.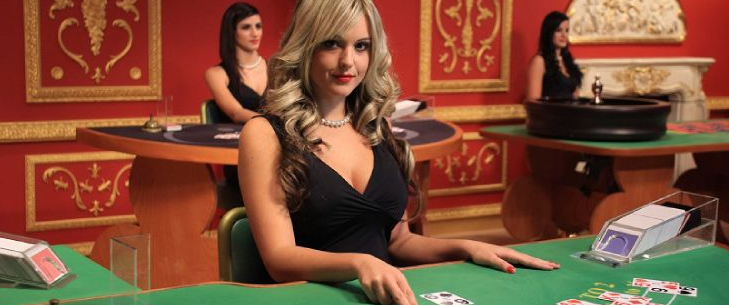 Live dealer games have gained tremendous popularity since the advent of online casinos. These games replicate traditional casino table games and are played online in real-time.
Live dealer games take place in dedicated studios, with the action broadcasted from multiple camera angles for an enhanced experience. Many providers also offer live chat options for dealers and players, further enriching the interactive nature of these games.
Blackjack, Baccarat, Roulette, and Poker are some of the popular live dealer games that players can enjoy.

Specialty Games
While Poker, Blackjack, Slots, and Roulette dominate the casino game landscape, specialty games encompass everything beyond these classics. These games rely solely on luck and are played online, offering simplicity and entertainment. Moreover, they are often more affordable than traditional casino games, with prizes awarded quickly.
Here are some examples of specialty games:
Bingo: Bingo is a casino game where numbers are randomly called out by mechanical or electronic number generators. Players aim to cover a specific pattern of numbers before others to win.
Keno: Keno is a casino game where players choose numbers, typically ranging from 1 to 10, from a table of numbers between 1 and 80. The casino then draws numbers, and players receive payouts based on the correct matches with their chosen numbers.
Wheel of Fortune: Wheel of Fortune is a casino game where contestants spin the wheel in an attempt to achieve three spins on the pay line, resulting in a win.